WCH Group
Hilmar Tubesis a member of the Watts Clift Holdings Group, which includes the companies below:
The Background
In the late 1950s and early 1960s, aluminium was known as the "wonder metal" and industry was keen to develop any products involving its use. At the time, aluminium was trading on the London Metal Market at 20 pence/pound; hard to believe now!
John Clift, Sales Director of an asphalt roofing business, had been granted patents for eight extruded aluminium profiles to improve the sealing of the edges on felt and asphalt roofs. He needed finance and someone to produce and distribute his new products.
Watts Clift Holdings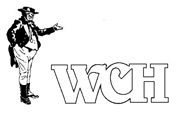 John Clift approached Eric Watts, then a Director of Aston Aluminium, who used his contacts with an extruder in Cheltenham to get what became known as "Alutrim" made. Alutrim was then sold through Aston Aluminium's ten distribution centres in towns across the UK.
John Clift soon left the roofing business, and he and Eric Watts formed Alutrim Ltd, the company that would later be renamed Watts Clift Holdings Ltd and become the parent company of the group.
Eric Watts initially continued in his role at Aston Aluminium until Alutrim was sufficiently well-established to support both shareholders. The company then moved from its base in Solihull to Erdington when it acquired Welded Productions Ltd. Welded Productions Ltd was a fabricator of tanks, but under group ownership began to trade in aluminium products.
WP Metals Ltd

In 1969 Welded Productions Ltd was sold, and the group formed a new business, WP Metals Ltd, based at our current head office in Aldridge. In its early years, WP Metals Ltd was primarily a stockholder of aluminium and steel products, but is has evolved greatly since, and is today the leading UK supplier of mini-piling products and roller shutter door products.
Kirkby Steel Tubes Ltd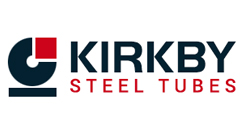 In 1967, Eric Watts became Financial Director and a minority shareholder of Kirkby Steel Tubes Ltd, a stockholder of welded steel tube, then in Kirkby, Merseyside. In the late 1980s, the Henshaw family sold its majority stake to the group, and Kirkby Steel Tubes Ltd became a wholly-owned group subsidiary. After trading for many years from leased property in Leigh Lancashire, in 2000 the company developed its current home, a purpose-built 5000m2 warehouse in St Helens.
Karenza Hotel
In the mid-1970s the group acquired the Karenza Hotel in Carbis Bay, Cornwall as an investment property and the hotel traded as part of the group until the 1988 when the rise in property prices allowed the hotel to be sold to generate capital that was invested in the warehouses in Aldridge.
Areco Ltd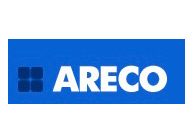 In 1985, the group acquired Areco Roofing Products, a distributor of flat roofing products based in Tyseley. Initially Areco traded as a division of WP Metals Ltd, but was demerged into a separate company in 2005. Today Areco Ltd trades from its own premises in Aldridge.
Plumb Warehouse Ltd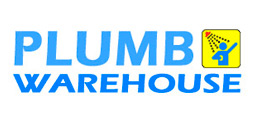 In May 2014, the group acquired Plumb Warehouse Ltd from Glenn Shipton, a retired airline pilot who had built up a successful ecommerce business selling plumbing products. Plumb Warehouse is now being run and developed by the Areco management team from their premises in Aldridge.
Hilmar Tubes Ltd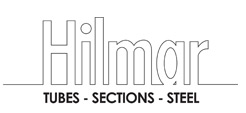 In March 2014 the group acquired Hilmar Tubes Ltd, a stockholder of steel tubes. The company moved from its rented premises into the Kirkby Steel Tubes warehouse in St Helens and is now trading successfully as a division of Kirkby Steel Tubes Ltd.
The future
Over the last fifty years, the group has grown both organically and by acquisition. We have bought and sold various other companies not mentioned here, and we are still ready to grow by acquisition if the right opportunity arises.
At the same time, we are investing in our existing businesses, and developing our management teams. We believe that the group is well set to thrive for another fifty years.